By: Olivia Paranich & Mackenzie Markstein Editor: Taylor Davies
Hey everyone! My name is Olivia and I host The Pod with Mackenzie! We had the opportunity to ask Pops Tuna a few questions about inspiration, David Dobrik, and local bands. Check it out!
TUNA: I'm Pops Tuna and I'm based out of my room in Philadelphia where I produce and write all my songs.
O&M: Where did the name Pops Tuna come from?
TUNA: I don't know if I'm allowed to say this, but I got the name pops tuna from a container my grandfather sent with me to college. He had packed me some tuna salad and labeled it with some tape that read "Pops Tuna". I ended up keeping my weed in there and all my friends thought it was super funny, so I vowed to name my solo project after it.
O&M: What inspires you to write music?
TUNA: Everything, I try to find new reasons to make music every day. It's free therapy for me so whenever I'm having a bad day or feeling some powerful emotion, I try to let it out in music.
O&M: What artists inspire your sound?
TUNA: Some of my biggest influences are David Bowie, Tyler the Creator, and right now I'm really into the Cocteau Twins, but I try to listen to at least one new record every day. Almost everything I listen to inspires me in some way.
O&M: What does your writing and recording process look like?
TUNA: My writing process differs depending on the song I'm making. Sometimes I'll sit down with an acoustic guitar and write the whole thing, but a lot of times I'll start with a weird sample and just work on molding it into something that sounds like music.

O&M: So… Do you like David Dobrik? Your song about David is really different from what you normally release. What made you want to release something like this?
TUNA: I honestly have no idea where David Dobrik came from, I think I trying my hand at hyper pop with a mix of what I love about artists like Yung Lean and Bladee. I've been putting out a lot of pop songs, so I wanted to drop something that was a bit more artistic. This is still my favorite song off the new album because of how ridiculous it is. However, the mention to David was more about unapologetically lusting for fame than it was about David Dobrik, he was just the first person that came to mind when I was singing it.
O&M: Do you have any favorite gear you want to shout out?
TUNA: I really don't know anything about gear at all, I mess around with stuff until something sounds good. If I was going to shout anything out though it would be Garageband because that's the first platform I started making music on and I think it's a great entry point for anyone wanting to learn.
O&M: Who are your favorite local bands at the moment?
TUNA: I've been listening to a lot of Skylar Pocket and I'm super hyped about their new song coming out. I've also been jamming to "In The Cards" by Ethen Kerr recently.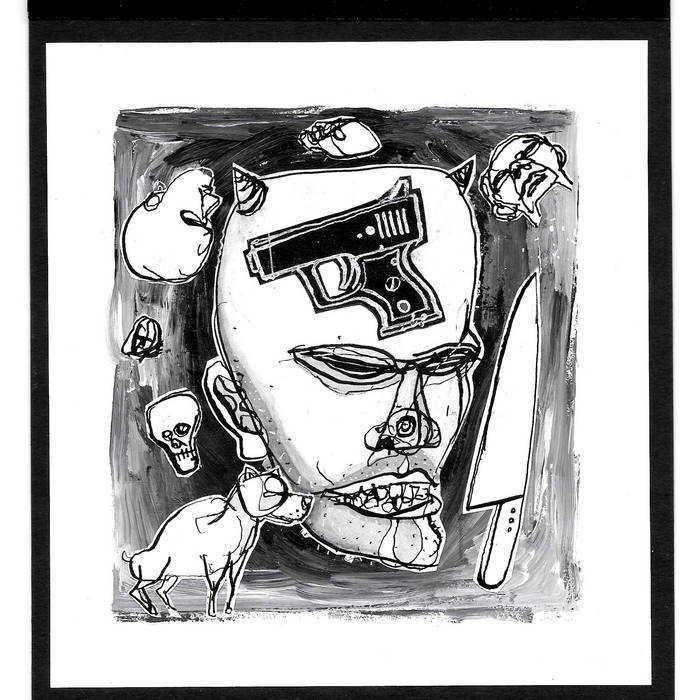 Check out the latest Pops Tuna single, "Rock & Roll Suicide" on your favorite streaming platform or on The Pod Playlist presented by UArts Radio!